SKIN CARE AND SKIN BOOSTER WITH SINCERE HEART
The core technology of R&D center of HansPharma is stem cell conditioned media for skin generation and rejuvenating and the mass production of EXOSOME.
Based on these technology, we promise we will create the reliable products such as cosmeceuticals, bio-cosmetics, and medical devices.
Outstanding technology
to make leading raw materials.

Development of high functional products
with high purity and low molecular

Customized solution
for each indications

Customized products to cover the various skin concerns such as skin aging, brightening and troubles.

Proved data for efficacy
of finished products

Excellent product with efficacy data (IN-VITRO Test) for finished products
MAIN INGREDIENT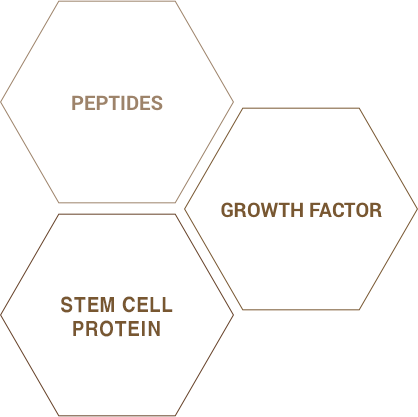 Help the recovery by promoting the physiological process of skin.
Help skin brightening and rejuvenating with the antioxidant effect.
It is a biomaterial that stimulates the cells to grow, proliferate and function.
Skin aging get started as the number of growth factors in skin waned.
Growth factors recover damaged skin by stimulating dedifferentiation of skin cells and help control skin aging.
The stem cell contains enriched EGF, FGF, and proteins.
It helps improve the skin elasticity and skin barrier by moisturizing the skin with high concentrating proteins.